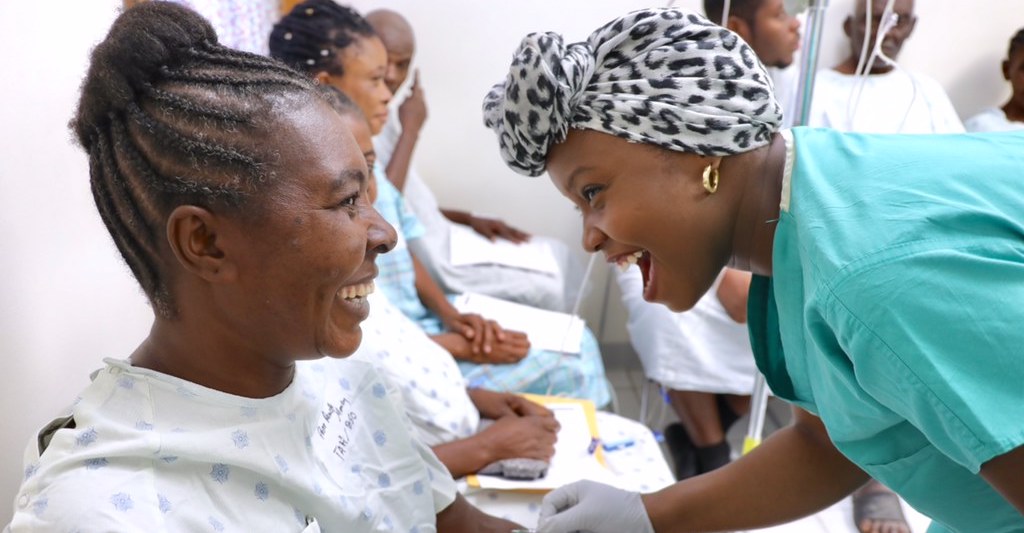 Bwason Pou Bonte,​ Haitian-Creole meaning ​Drink to Goodness​, is an expression that embodies the buoyant spirit of the Haitian people as well as the philanthropic ethos of Saint Benevolence. Our namesake, Saint Benevolence, pays tribute to Saint Michel de l'Attalaye, the town at the heart of our charitable activities, and the spirit of benevolence: the desire to do good and the inclination to be kind. Both are a source of our ongoing inspiration and the core of our mission statement.
Every sip of Saint Benevolence rum directly funds charitable efforts through our longstanding nonprofit partners, ​Living Hope Haiti​, Ti Kay​ and ​Innovating Health International​, giving back to the people of Haiti through life-saving medical services, educational programs and economic developments. The Saint Benevolence spirit of charity extends to every aspect of our business model, beginning with the well being of our extended Saint Benevolence family in Saint Michel.
Our Haitian farmers, production teams, and their families receive free healthcare and medical benefits, including access to the best treatment facilities on the island and our team of visiting world-class surgeons. The children of our Haitian workers also receive subsidized education from kindergarten through the high school level.
Alongside our nonprofit partners, we aim to empower the local people in efforts that educate, heal and transform their communities from within, through our schools and orphanages, hospitals and medical clinics, and by funding community development programs and the distribution of over 3 million meals a year.
Join us in the spirit of charity and Drink to Goodness.