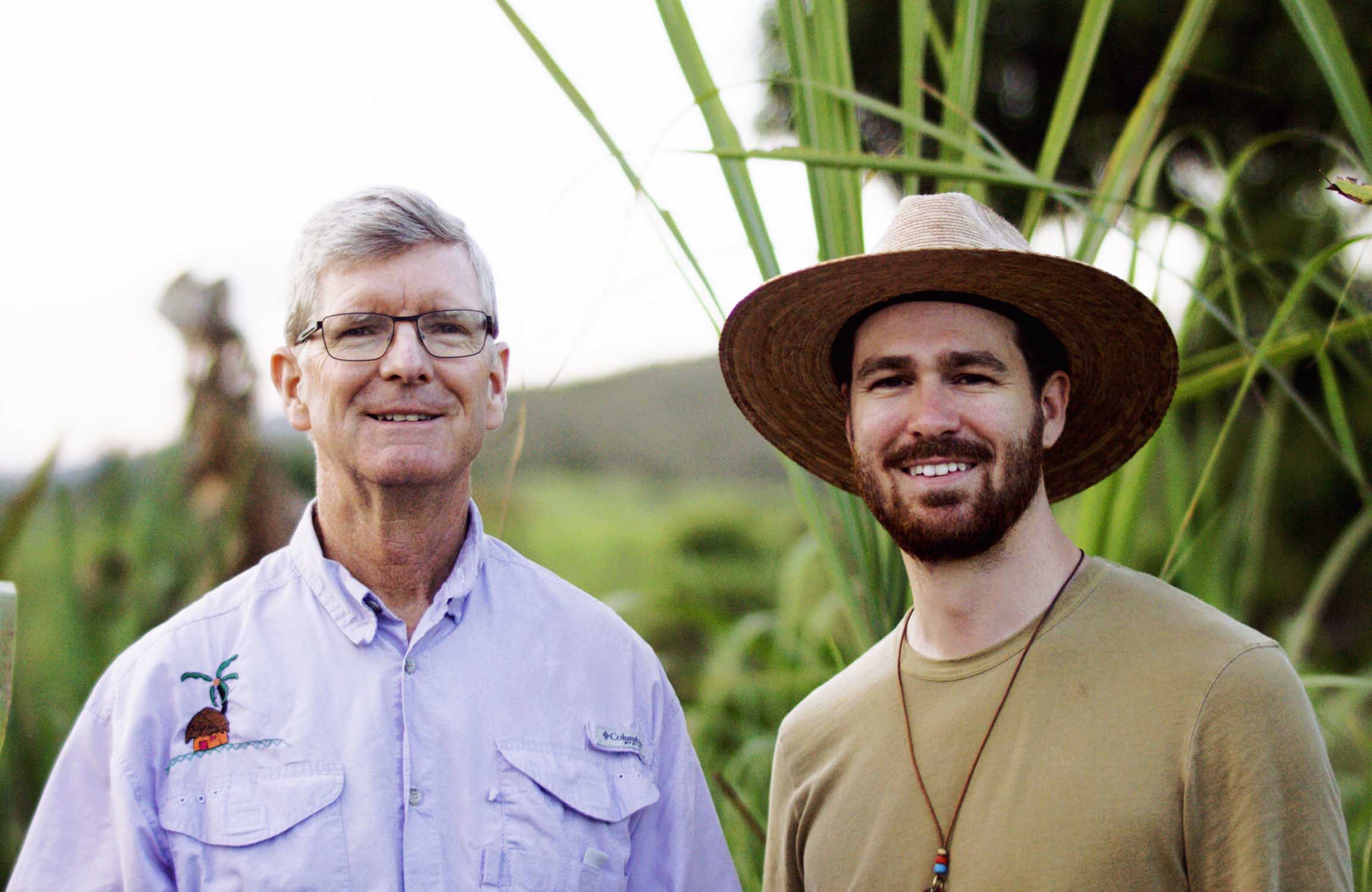 Saint Benevolence was founded by Calvin and Chase Babcock in 2017 as a means of merging their love of rum with the charitable endeavors the father-son team have made to the island nation of Haiti over the last four decades in partnership with Reverend Gueillant Dorcinvil, a Saint Michel native. The town of Saint Michel de l'Attalaye is the epicenter of their collective charitable work, and is well regarded for their Rum Clairin, a terroir-driven agricole-style rum popular throughout Haiti. The ubiquitous sugarcane farms and Reverend Dorcinvil's distillery in Saint Michel inspired the creation of Saint Benevolence as a way to share this unique Haitian rum and their passion for charity with people beyond the Haitian borders.
In 2002, building upon years of dedicated nonprofit work with Habitat for Humanity and his commitment to Haiti, Calvin founded Living Hope Haiti alongside with Reverend Gueillant Dorcinvil. The following year, Calvin brought a teenaged Chase to Haiti for the first of many father-son trips in support of Living Hope's nonprofit work. Saint Benevolence works closely with longstanding nonprofit partners Innovating Health International, Ti Kay and Living Hope Haiti, both of which are dedicated to dramatically improving the quality of life for people living in the poorest country in the Western Hemisphere.
Every sip of Saint Benevolence rum directly funds life-changing medical services, educational programs and economic developments benefitting the people and local communities of Northern Haiti.